Top Message
President
Yusuke Shimizu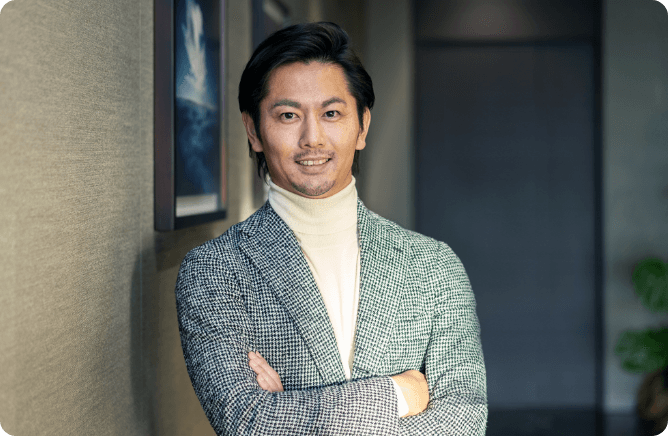 In light of the spread of the novel coronavirus and rise of DX integration due to corporations shift to digital, the digital marketing sector has grown even more complex. For our clients, the market has become even more complex as it is difficult to precisely assess pain points, what needs to be addressed, and solution execution methods, how to it needs to be addressed.
SEPTENI understands that there is a higher demand for comprehensive digital marketing solutions amid the current market flux that contributes towards our client's business growth rather than just provide advertisement methods.
Our employees' number one priority has always been our clients. Over a span of 20 years, we have built up know-how, gathered critical data, and polished our creative communications. Our capable track record is proof that we can arise to the occasion and back our client's business endeavors.
At SEPTENI, our 3 pillars, integrated marketing, data, and employee training and education all play an important role in building up our expertise so that we can provide excellent solutions for our clients.
1) Create the future of digital marketing though integrated marketing,
2) Craft the future of our client's business though data.
3) Train and develop capable employees who are able to take on our client's challenges.
In business and our daily lives, we are faced with intense changes all around us. We believe that it's in these times we can seize these opportunities to join forces and come together as one.
Keeping in mind our company slogan, "With Next Wisdom", I will strive to work hard in order to support our client's future endeavors.
Thank you all for your continued support.
President
Yusuke Shimizu
Corporate Identity
With Next Wisdom
Gazing towards the future of digital marketing,
SEPTENI is home to professionals
who are passionate
about exploring and pioneering
innovative digital marketing strategies
that drive our client's business
to grow and excel in their industry.
Code of Conduct
SEPTENI is committed to going up and beyond our client's expectations.
Uncovering and identifying our clients' unmet needs and pain points allows us to better understand them cater tailored effective solutions.
Striving to be first-class experts is imbedded in SEPTENI employee's DNA.
With a competitive spirit, employees are driven to surpass their skillsets and never give up on growing as professionals.
SEPTENI employees are quick and even more so efficient.
Rather than choosing a simple answer, we formulate optimal strategies at the speed of light.
The raison d'etre of all actions we take is to make our clients' business grow.
No one is more suited to bring growth to your business than SEPTENI employees.